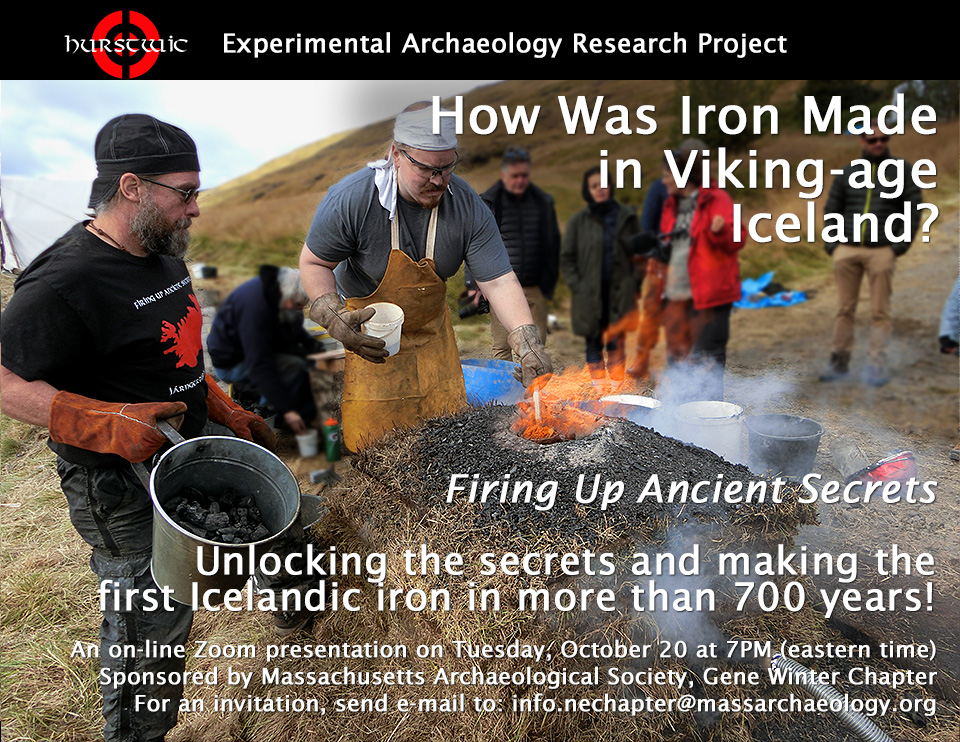 Dr. William R. Short and Gregory Lott of Hurstwic will present an on-line lecture about Hurstwic's research into Viking-age iron-making in Iceland, a process that had been lost for centuries. Using experimental archaeology, we unlocked the secrets and successfully smelted iron using Icelandic materials and furnaces based on Icelandic archaeological finds. Join us for this on-line Zoom presentation as we tell the tale of "Firing Up Ancient Secrets".
Tuesday, October 20, 2020 at 7PM (EDT)
Sponsored by the Massachusetts Archaeological Society, Gene Winter Chapter.
Please request an invitation to the Zoom presentation by sending an e-mail to:
info.nechapter@massarchaeology.org
---